Health Product Declarations, or HPDs, are a reporting format that allows manufacturers to transparently disclose the compositional chemistry of their product(s). All chemicals undergo a hazard screening (HPD Priority Hazard List and GreenScreen for Safer Chemicals) for their health effects, and the results (hazards and GreenScreen Score) are reported on the HPD. HPDs require a GreenScreen Benchmark Score to be listed for all chemicals because these scores represent the hazardous/non-hazardous nature of the disclosed chemicals.
We consider it our responsibility to provide transparent material ingredient reporting, helping the specifier make product choices for the health and safety of building occupants in respect of Indoor Environmental Quality.
By providing HPDs, we want to ensure we are making the task of architects, designers and specifiers as straightforward as possible when selecting building materials.
HPDs can be either self-declared by the manufacturer or they can be Third-Party Verified. Third-Party Verification is considered the gold-standard– for both the manufacturer and the architect/designer. From an architect's standpoint, it shows independent verification of a manufacturer's ingredient reporting. Third-party verification carries additional credit in projects looking to achieve LEED certification.
Rockfon offers Third Party Verified HPDs on both our Sonar and Alaska product range – demonstrating our commitment to helping designers and specifiers achieve building certification. These products perform to some of the highest levels of acoustic absorption available on the market helping to promote a healthy indoor environment.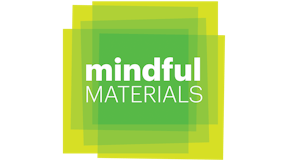 We've signed The Manufacturer Materials Commitment
Rockfon has signed on to this letter to demonstrate our pledge to manufacture materials that support human health, environmental health and more. We've backed up our products with transparency documentation like HPDs, EPDs and Declare labels. We're proud to add our name to this letter with like-minded manufacturers.